oap84: For Love of Caligula: A Reality Show by Brett Busang

Scroll down for the synopsis and cast of characters
Synopsis
The Script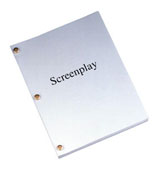 History
Set
Listen
Shop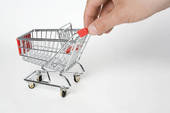 Summary Performance History

World Premier still available



Genre

Comedy


Script Notes-


Synopsis
Caligula is a reality show that is orchestrated as if it's taking place right now. A director is involved, but the scenes are spontaneous. Here's what happens: the court is aflutter with word of the Emperor/Tyrant's homecoming. His wife is particularly keen on it. Yet, when he arrives, his transformation - from that of a freewheeling conqueror to that of a concerned citizen - repels her. (The Director doesn't like it either). Rather than have his bleeding heart on display, she askes the director to let her handle it. And she does. With predictably Caligulan results.
The Cast List
JOLEAN:

Caligula's wife. Pampered and apparently brainless, though not really. It takes, however, a challenge to get her brain-cells going.

DARK-SKINNED LADY:

Terrified minion.

BLACK MANSERVANT:

Another terrified minion.

WHITE MANSERVANT:

A third terrified minion.

CALIGULA: :

The most tirelessly homicidal homo sapien in the known world. Dedicated to sacking towns and villages; a connoisseur of wholesale murder; a master of mayhem. . .and an emerging humanitarian. You could say he was mean and mad, but he done mellowed.

DIRECTOR:

His snappy demeanor doesn't belie anything deeper. He is what he seems to be.