oap82: The Darlings by Susan Eve Haar

Scroll down for the synopsis and cast of characters
Synopsis
The Script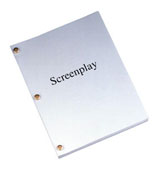 History
Set
Listen
Shop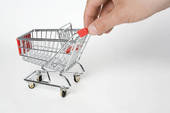 Summary Performance History

The Chester Theatre, Chester, Mass.



Genre
Black Comedy


Script Notes-


Synopsis
The Darlings is a black comedic look at the parents in Peter Pan. It is set in the present, in an upscale townhouse. Mrs. Darling is a socialite and George Darling is a white collar criminal with the U.S. Attorneys office closing in. George has decided that he must escape to Switzerland but his wife refuses to believe that his problems are real. She goes off to receive an award for her work with "brownish" children. George then confides in Nana, his dog and drinking companion, his disappointment in the devolution of his marriage. Upon Mrs. Darling's return, they notice that their children, Wendy Peter, and Michael to are missing -- it takes them awhile, though, as they only speak to their children through the intercom. The Darlings proceeded to try to retrieve their children, each in his own way. Unsure about whether they want them back, they explore their commitment to parenthood and to each other.
The Cast List
MRS DARLING:

Thirty-eight. Pretty, with a palpable sexuality.

GEORGE:

Forty-two. Her husband. Economic criminal, charismatic and ambitious.

DOG/NANA:

George's shaggy confidant and a shrewd observer of human nature.

McCOOL/COP:

Thirty-four. Man on the make, publicity hound.

MOTHER:

Sixties. Mrs. Darling's ogre of a mother.

PORTICA:

Fifties. Decorator to the rich and upwardly mobile

SWAMI:

Thirty-four. Phony mystic with a fold up turban.

JETHRO:

Thirty-four. New age founder of Parent Without Children.

PROSPERA:

Fifties. Former mother and co-founder of Parents Without Children.