flp81: Murder at Cummerbund Hall by Theresa Stoker

Scroll down for the synopsis and cast of characters
Synopsis
The Script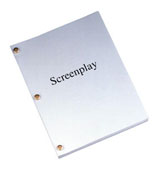 History
Set
Listen
Shop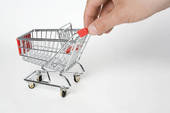 Summary Performance History
This hilarious murder mystery spoof was performed in Dionysos Taverna, Stoupa, Greece on December 14th & 16th 2009. It was played as an interactive Murder Mystery. A meal was served between the acts and the actors remained in character, going from table to table to be interrogated by the guests. Each table then decided who they thought was the killer, and prizes were awarded. The end of Act II was changed for the second performance to pre-empt any attempts to bribe the first audience .
Genre
Comedy

Theresa Stoker is a Prize-Winning Playwright most recently winning "The Blackpool Grand Theatre Grand Words 2013" Award.

Performed by The Old School House Community Theatre Group, in the Ball Room of The King's Arms, Swaffham, Lincolnshire, June 2014.
Script Notes
It was performed without scenery or theatre lighting, but with very glamorous costumes. Although the script states that it is autumn, this is actually not significant. The taverna fireplace and Christmas tree were utilised to give the idea of a stately home at Christmas.
Synopsis
On an autumn evening in the 1930's, family and friends gather for pre-dinner drinks at Cummerbund Hall. Sir Frances has invited them to meet his new wife, but her reputation precedes her. The notorious Dolores has already made herself unpopular with family and servants alike. Sir Frances is beginning to regret his marriage. If only she would disappear . . .
A Spoof Murder Mystery with a cast of larger than life characters and two denouements for the price of one. Can be played interactively with the audience or performed in the conventional way. Either a man or a woman can play Doctor Henrietta/Henry Hillary without affecting the outcome.
The Cast List
SIR FRANCIS CUMMERBUND

Owner of Cummerbund Hall

LADY DOLORES CUMMERBUND

His wife of two months, a woman with a colourful past

LUCY CUMMERBUND

15 year old daughter of Sir Francis and his first wife, Madeleine

KATE CUMMERBUND

Sister-in-law to Sir Francis

ALGERNON MALDON, BISHOP OF ABERWATSIT

Lifelong friend to Sir Francis, a worldly cleric

MARJORIE MALDON

The Bishop's wife

PERCY SAWERGRIT

A self-made millionaire from Yorkshire

SVITLANA SAWERGRIT

His much younger Eastern European wife

MRS MILLICENT MALVOISIN

An elderly Aunt, resident at Cummerbund Hall

MISS VIOLET SMITH

Recently appointed governess to Lucy

MRS GAITERGHAST

Housekeeper and old retainer

DR HENRIETTA HILLARY

A country doctor and family friend