flp111: For the Love of Haven by John Ficca

Scroll down for the synopsis and cast of characters
Synopsis
The Script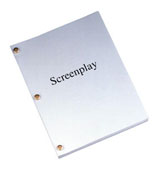 History
Set
Listen
Shop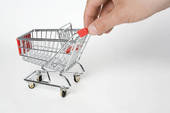 Summary Performance History
Various University Performances
Genre
Sophisticated College Comedy
Script Notes
None
Synopsis
This is a "college play". Specifically, it is a play that deals with college politics in a serious/comic vein. It takes place in a small liberal arts school (namely Haven College) with ties to a unnamed religious denomination. The main action centers on the college president and his family and a small group of faculty and administrators. Ambition and intrigue are everywhere. There are eight characters, ranging in age from college to mature. All are connected to the workings of the college, mainly having to do with a struggle for power. The politics of the play mirror the current political situations and the financial crises faced by many small liberal arts colleges where intentions are large but finances are scares. The humor is derived from the nature of the characters and their relationships which embroil them in matters of intrigue, betrayal, and seductions, both attempted and achieved . A fun time for all who enjoy the current college experience and for those who harbor memories of their undergraduate college experience.
The Cast List
CLAYTON SPRAGUE:

President of Haven. Mid-forties.

MARY SPRAGUE:

His wife. About the same age.

CHRISTINE SPRAGUE :

Their daughter. Senior at Haven. Twenty-one.

PORTER WILCOX:

Dean of Haven. Mid-forties.

HENRY STEELER:

President of the Haven board. Mid-fifties.

MILDRED STRAIT :

Head of English and Acting Dean of Students. Mid-thirties.Tarty girl

BURTON VOIDMAN :

Drama instructor in the English department. Late-twenties.

EMMA CRAWFORD :

President Sprague's secretary. Late-twenties.