flp109: Nightmare on the Moor by Roger Hodge

Scroll down for the synopsis and cast of characters
Synopsis
The Script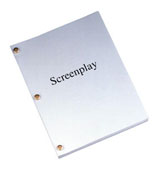 History
Set
Listen
Shop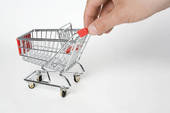 Summary Performance History
This play was produced by Cobham Amateur Dramatic Society in November 2016. Three performances.
Genre
Comedy Horror
Script Notes
None
Synopsis
Nightmare on the Moor is a comedy horror play set in a semi derelict Mansion on an isolated moor where the loot from a burglary ten years earlier is hidden. Four of the original gang of robbers arrive to search the building looking for the very valuable proceeds from the robbery and prepare to spend the night before starting their search. Shortly afterwards three members of the Womenís Institute, including the formidable Mrs F, who are hiking across the moor also arrive when they realise they will not make their intended destination before nightfall, and also intend to spend just one night before resuming their hike. The following morning the two groups become aware of each other and discover they are trapped in the building. The totally unexpected appearance of Mortimer, the butler, is a little unsettling but the strange haunting voices heighten the tension further. Objects and people start disappearing and then reappearing, a blooded axe is found without an apparent victim, and so begins their long journey into the unknown. When one of the robbers dies in a bizarre accident, they all begin to take it very seriously. Will they ever escape? Will they all die? The mansion has a hold over them as they await their destiny. Added to this mix is a generous helping of comedy.
The Cast List
Charlie:

An elder statesman of the criminal fraternity. A true son of the east end. Has a criminal honesty by the standards according to his fraternity.

Jack:

An intelligent man who came to crime later in life. His claim to fame is his ability to crack the combination codes on safes. He is an ex Bank of England employee who found he could crack combination safes, so he changed sides. He is a little bit more sophisticated than the other three.

Ronnie:

The youngest one of the group, eager to learn all about a criminal life.

Freddy :

Bit of a trouble-maker. Argues and complains. The oldest of the group. Heís really past it.

Mrs Fortesque-Carruthers :

This lady is over everything. Over powering and over opinionated. She is the self-appointed leader of the group and expects her instructions to be carried out immediately.

Margaret & Gladys:

They are the daughters of an Earl, now deceased, but this is not common knowledge. Margaret is the most confident of the pair and Gladys is more deferential, at least thatís how she appears.

Mortimer :

A creepy character. Mortimerís costume as an Edwardian butler Ė wing collar, tails, starched front etc. There is an unknown side to him. What his involvement is in the deaths is never revealed. He sees all, knows all and never puts a foot wrong. He is superior and cold with everyone except Margaret and Gladys whom he treats with due deference.

The Faceless Man:

A non-speaking part. Can be doubled with Ronnie.