flp107: The Break Away by Jack Williams

Scroll down for the synopsis and cast of characters
Synopsis
The Script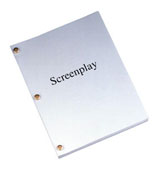 History
Set
Listen
Shop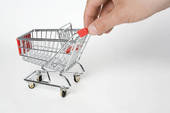 Summary Performance History
'The Break Away' was performed in Tiverton, from 26th – 29th April 2017
Genre
Comedy
Script Notes
None
Synopsis
"Set in 1988. Ronnie runs a guest house with stepsister, Heather. She drops a bombshell that a hotel inspector is due any minute.
Two couples arrive, who sign in with alias names. The hotel inspector turns up undercover and then a police inspector arrives undercover, looking for a couple, who've kidnapped a dog from an actor.
It becomes apparent that both couples have smuggled a dog in. Chaos ensues for Ronnie, as there are now, two dogs, two inspectors and two very suspicious couples."
The Cast List
Ronnie Pinewood (Ronald/Veronica) :

30s – 50s : Is a decent hard working man/woman but stressed due to no money & his/her acid-tongued stepsister. He/she inherited half of the guest house & is determined to keep it running. His/her partner left mainly due to Heather making things difficult.

Heather Hunter :

30s – 50s : She is lazy & has a Jekyll & Hyde personality. She is Ronnie's stepsister. She inherited half of the guest house and resides there, as she gets a wage from it, but shows more interest in the latest fashion & any men, whom she can make use of.

Jeremy Burrows :

30s – 40s : He is an estate agent who exaggerates about everything & irritates everyone. He is unsure whether he's happy or not with his wife, so is staying at the guest house with his secretary, to prove to himself that he's still 'got it'.

Tamsin Fox :

20s – 40s : She's sweet & intelligent. She is Jeremy's secretary. Because she's quiet, you could be fooled into thinking that she's a bimbo. Tamsin is a hopeless romantic & has come away with her boss in search of love.

Barry Savage :

30s – 50s : He is clumsy, nervous & a dimwit. Dawn is his first & only love & he'd do anything for her. They've been married a year & live in a tent in his parent's backyard. He's an amateurish criminal. Barry & Dawn are staying at the guest house.

Dawn Savage :

30s – 50s : She is rude & bullies Barry but thinks she's a criminal mastermind. She only married Barry, as she thought a house was lined up for them to move in to. Dawn has had a lot of experience with men & for extra cash, is quite happy to strip.

Mrs O'Nion :

40s – 60s : A very stern lady who probably revels in misery. She is a hotel inspector & is visiting the guest house undercover. She actually enjoys her job & making people's lives awkward. She models herself on Margaret Thatcher.

Reginald Love-Crack :

40s – 60s : He is always irritable & has a chip on his shoulder which stems from his surname. He's a police inspector & has arrived at the guest house, as he thinks a kidnapped dog has been brought there. He's undercover as a charming Frenchman.