flp106: The Great Escape by Stewart Auty

Scroll down for the synopsis and cast of characters
Synopsis
The Script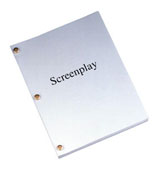 History
Set
Listen
Shop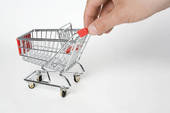 Summary Performance History
World Premier still available.
Genre
Comedy
Script Notes
None
Synopsis
At the Waterloo Sunset Retirement Home, somewhere in Lancashire, it is a normal Thursday afternoon, until Matron reveals that a much loved resident has sadly passed away. Some of the other residents look upon the forthcoming funeral as an opportunity to abscond for a few hours of freedom. They know that real escape is out of the question, but the appeal of a brief period of free time proves too much to resist.
The Cast List
VOICEOVER (F)/RADIO ANNOUNCER (M) :

offstage, one male, one female

MAJOR TOM ROBINSON :

retired Army officer, both hips replaced, and walks with a stick, always immaculately dressed, pressed slacks, sports coat, collar and tie, neatly trimmed moustache.

SAM THOMAS :

retired police inspector, youngest and newest resident, 60s/70s. Dresses casually – jogging bottoms, trainers and sports shirt; jeans, trainers and sweatshirt on day 2.

JEAN FOWLER :

longest serving resident. Smart clothing; much younger than her years.

EILEEN SYKES :

remembers the Blitz, and very little else. Smart but dull colours, possibly shades of brown.

MARJORIE SMITH :

oldest resident, very frail, suffers from dementia, with limited hearing. Dresses in many layers as she feels the cold.

MILDRED LAWSON :

retired headmistress. Immaculately dressed in matching jacket and tweed skirt.

MRS ROBINSON :

Middle-Aged Matron, Manager and Director of Care of Sunset Retirement Home. Smart trouser suit and blouse, to match her senior management position.

WENDY KING :

any age, preferably youngish, recently appointed Care Assistant. Brand new uniform.