flp87: Aladdin's Arabian Nightmare by Mark Billen

Scroll down for the synopsis and cast of characters
Synopsis
The Script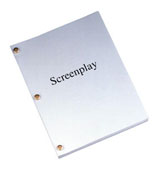 History
Set
Listen
Shop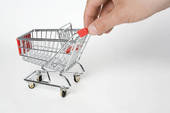 Summary Performance History

Genre
Comedy
Script Notes

Synopsis
Suitable for schools and Youth Theatre groups this is a lively retelling of a famous story – with some fresh ideas added.
- Ali Baba is involved.
- Four thieves who steal tea are also included – they are the Four Tea Thieves.
- The Genie of the Lamp is out of practice and has to refer to his rulebook.
- Two Guards are in control of a gong – they love to bong the gong.
- There is a terrible shortage of tea - even for the Sultan.
- Abanazar finds dealing with Princess Habibah more difficult than he expected.
- Aladdin rides on a talking Magic Carpet.
- A talking Snake plays a vital role in outwitting Abanazar.
'Aladdin's Arabian Nightmare' is a play, not a pantomime!
The Cast List
LAMP GENIE

Genie of the Lamp – very powerful but out of practice

ABANAZAR

an evil wizard

ALADDIN

a poor boy – the star of the show

RING GENIE

Genie of the Ring - quite powerful

ALI BABA

a back street hairdresser

HAKIM

the leader of the thieves

WASHIM

thief (The thieves can be male or female.)

SMACKIM

thief (The thieves can be male or female.)

PUSHIM

thief (The thieves can be male or female.)

MRS HAKIMI

ALADDIN's mother

VIZIER

the SULTAN's cunning minister

CHIEF GUARD

who thinks he's in charge

GUARD




HABIBAH

an oriental princess

SULTAN

her father

ZULMA

HABIBAH's handmaiden

MAGIC CARPET

a speaking flier

SNAKE IN A BASKET

a 'pop-up' helper

FOUR CITIZENS




FOUR COURTIERS




EXTRAS

CITIZENS and COURTIERS



Although the play is divided into scenes it is intended that each act is continuous with rapid changes of scenery