flp16: Smalls Talk by Sue and Clive Read

Scroll down for the synopsis and cast of characters
Synopsis
The Script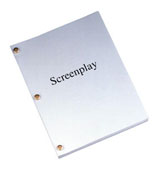 History
Set
Listen
Shop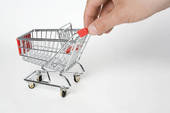 Summary Performance History
Many Amateur Performances
Winner Warwickshire Play Festival 2006
A Comedy Plays best seller
4# Merredin, Australia (April 2013)
3# Standon, Herts. (April 2013)
2# Yelvertoft, Northants (May 2013)
4# Bishop Auckland (May 2013)
2# Cheshunt (October 2013)
1# Panama (November 2013)
1# Bacup (November 2013)

Genre
Comedy
Script Notes
Other text goes here.
Synopsis
Five ladies of different ages and backgrounds meet for a
Using Rex, the hostess' wimp of a husband as a guinea pig to measure her increased sensuality, the ladies endeavour to achieve their goal through a haze of alcohol – with hilarious results.
lingerie party with Dawn, the Lady Lace Representative. The atmosphere is cool until the hostess gets out her husband's lethal pea-pod wine. Under its influence tongues are loosened as the ladies decide to give one of their dowdy colleagues a makeover in order to regain the affections of her errant husband.
The Cast List
Rex

Husband of Linda, a sly wimp

Linda

Hostess - easy-going

Dawn

Lady Lace Demonstrator - wet but persistent

Tracy

Young next-door-neighbour – innocently tactless

Carol

Linda's sister - cynical, hard-bitten, a laugh

Dot

Older work colleague, dour

Emma

Workmate - pathetic - suffering from loss of husband