flp01a: Chain Reaction by Steve Davies

Scroll down for the synopsis and cast of characters
Custom Search
Synopsis
The Script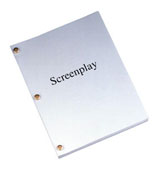 History
Set
Listen
Shop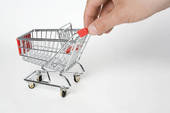 Summary Performance History
World Premier performed Sept 2009 with a 6 night professional tour

A total of 29# performances to date (09-06-12)

14/3/2015 - 11xPerformances - Cambridge Rep - New Zealand

12/5/2015 - 5xPerformances - Ecclesfield Priory Players - South Yorkshire
Genre
Comedy
Script Notes
Other text goes here.
Synopsis
"Estate agents are trustworthy, ethical, professional, business people and upstanding pillars of the community who have an immense amount to contribute to society."
So says Derek Figge of Cascara and Figge (moving the nation since 1927)
He will do almost anything to get a sale. No, wait a minute, he will do anything to get a sale. Lie, cheat, steal, de-fraud you name it. However, it is all about to come crashing down around his neck.
Estate agents for sale boards are going missing all over town. But strangely not Derekís. The office gets burgled. Derek puts in an ambitious insurance claim. A disgruntled client decides to take the law into her own hands and takes Derek, his pregnant assistant and an off duty Policeman captive (albeit unintentionally) at the point of a loaded Baguette. In an effort to get Derek to tell the truth (for once) his assistant uses her newly found skills in hypnotism on him. Oh dear, oh dear! Heís in trouble now.
Who is Sid and will somebody shut that bloody alarm up?
The Cast List
Derek Figge:
Owner of Cascara and Figge. In his Fifties. Speaks with RP accent that slips from time to time into a regional accent especially when talking to Sid or Mrs. Figge. Very sure of himself to the point of arrogance.
Jane Howarth:
Derekís assistant. Aged between 19 and 25. Portrays the demeanour of an airhead but there is intelligence in there some where
Janice Hollis:
Mid forties. The beleaguered client of Cascara and Figge. Doesnít suffer fools gladly.
DCI Kevin Goodwin:
CID Officer. Mid Fifties. Getting ready to retire. Suffers from a stomach ulcer.
Sid:
The mysterious Sid. A none speaking walk on part The character is never seen, always hidden behind something.
The following two characters are optional (see page 23 of the script)
Little Sid:
Youth of 16-19 years. Son of the mysterious Sid. The more intelligent of the duo.
Shane:
16-19 years. Little Sidís partner in crime. Not very bright